ISO14001 EMS Certification Assistance & Auditing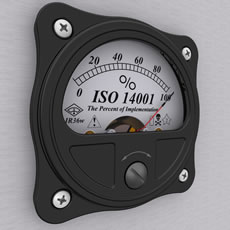 ADVANCED MATRIX will assist your company in all stages of your ISO 14001 certification process. Our implementation program includes providing entire documentation set and training tools to our clients.
Organizations that have implemented Environmental Management Systems find the following benefits:
improve environmental regulatory compliance management

continually alert managers to the environmental aspects and impacts of your business;

increase environmental awareness, involvement, and competency throughout the organization;

achieve sustainability goals;

increase top management's participation and involvement in environmental management; and

improve communication both inside and outside the organization.